Looking for things to do in South Florida?
We've got you covered! South Florida is a great vacation destination and here you'll find something to do for everyone – whole families, couples, even ideas that allow you to bring along strollers or Zaidy and Bubby.
We've compiled our short list of the top activities we recommend for our guests. We've been to them, and sent people to them. All are places we feel
you'll enjoy, and are worth your time while vacationing with us in a Florida Kosher Villa.
Other areas coming soon.
Enjoy your vacation with the recommendations we've compiled for you below: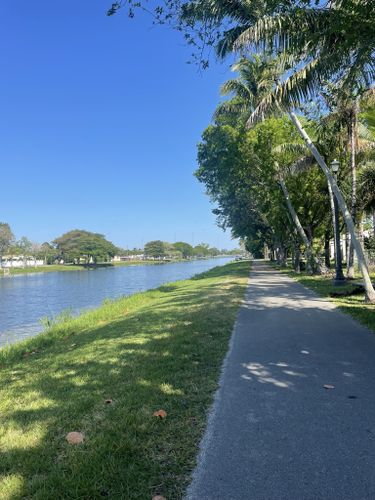 Take A Walk Around The Beautiful Canal
All along South Glades Drive, North Miami Beach, FL
Affectionately known to the locals simply as "The Canal", Snake Creek Park features beautiful scenery, walking paths, exercise activity stations and over water bridges. If it's a hot day, look for colorful iguanas sunning themselves along the path, or hidden on tree branches. Nighttime, enjoy a leisure stroll with the lights reflecting off the water.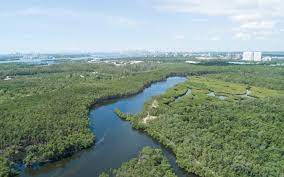 Take a Drive to Nearby Oleta River State Park
3400 N.E. 163rd St., North Miami Beach, FL
Over 1000 acres of beautiful parkland, with an incredible natural oasis at its center. Enjoy 15 miles of off-road bicycling trails or paddling along lush mangrove forests.
You can rent bikes, kayaks and stand-up paddle boards quite reasonably from the Oleta River Outdoor Center right in the park.
You can visit Oleta River Outdoor Center's website at https://oletariveroutdoors.com/ OR call them at 786 274 7945 .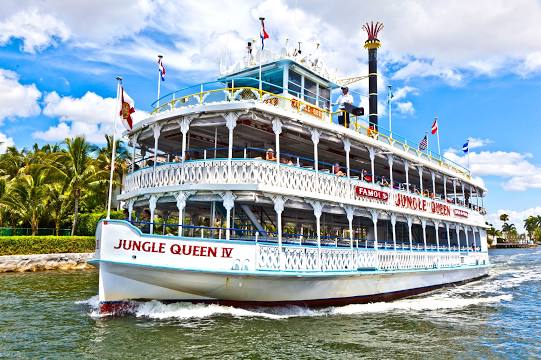 Enjoy a Jungle Queen Riverboat Cruise
801 Seabreeze Blvd, Fort Lauderdale, FL 33316
Offering a variety of fully narrated 90-Minute Sightseeing cruises down the "Venice of America," Fort Lauderdale's New River, sailing through Millionaire's Row with homes of the rich and famous, spectacular mega yachts, and sights beyond belief.
Be on time! Boarding begins 45 minutes before your cruise time, and you will need to park.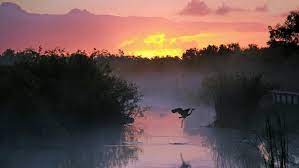 Visit Everglades National Park - See Alligators in the Wild
40001 State Road 9336, Homestead, FL 33034
Everglades National Park is the largest subtropical wilderness in the USA, an unparalleled protected habitat for numerous rare and endangered species like the manatee, American crocodile, and the elusive Florida panther. For almost guaranteed alligator sightings, try the stroller-friendly Anhinga Trail, close to the beginning of the park.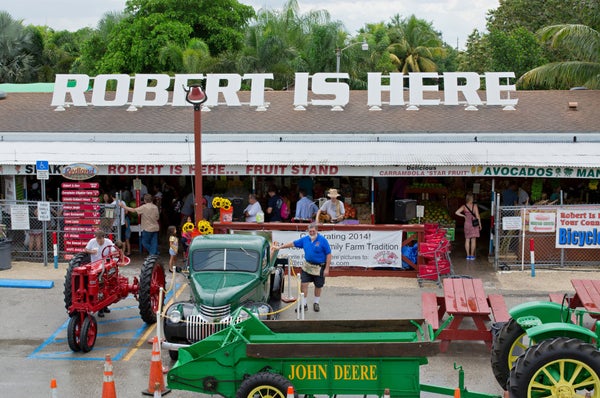 Try Something New At "Robert Is Here", the World's Most Unusual Fruit Stand and Farm
19200 SW 344th St, Homestead, FL
Called "Robert Is Here", this most unusual GIANT old-time fruit stand is complete with farm animals and vintage tractors, and is one of the last remnants of Old Florida. It's a favorite stop on the way to the Everglades National Park, where you can sometimes meet Robert himself, and ALWAYS see and try some amazing exotic fruits that you've NEVER seen before, for an almost guaranteed "Shehecheyanu"!
Note: Prepared foods here are not kosher!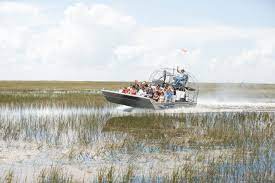 Take an Airboat Ride on a River of Grass at Sawgrass Recreation Park
1006 US-27, Weston, FL, 33327 888.424.7262
This fan-powered speedboat tour takes you gliding across the river and brings you face-to-face with the native wildlife and is available all season long!
After your airboat ride, explore the exhibit areas featuring over 100 rescued reptiles and mammals. Make sure you bring your camera to capture your "Meet a Baby Alligator" experience!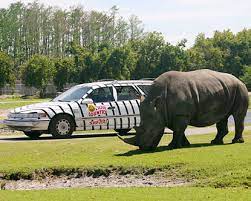 Lion Country Safari - A Drive-Thru Safari Experience
12003 Lion Country Safari Rd, Loxahatchee, FL 33470
Lion Country Safari is situated on nearly 600 acres of natural area and is home to over 1000 animals roaming in open, naturalistic habitats you can drive through from the comfort of your car. Afterwards, enjoy complimentary rides on The Flying Elephant Ride, Carousel, and Rio Grande Toddler Train past the Petting Zoo.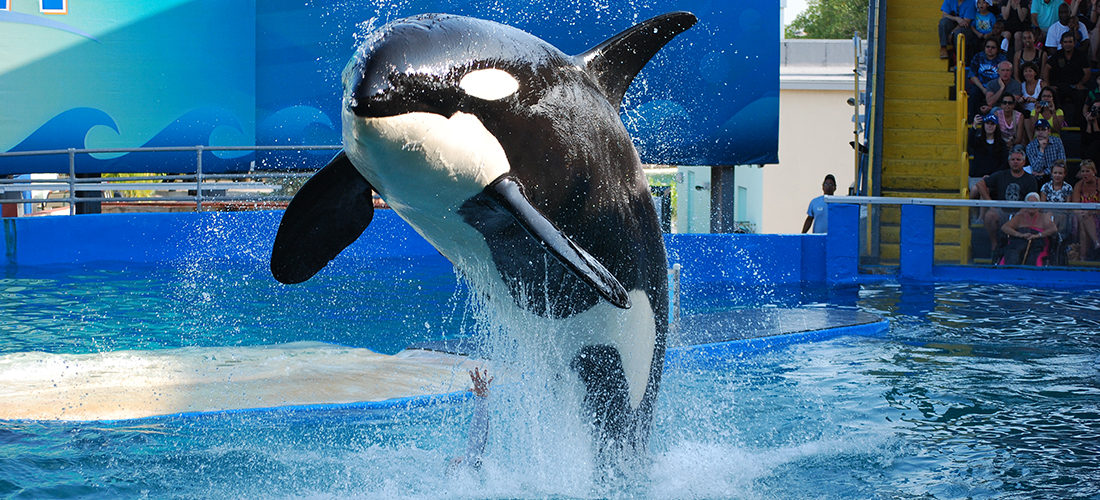 4400 Rickenbacker Causeway, Miami, FL 33149
The Miami Seaquarium is a 38-acre oceanarium located on the island of Virginia Key in Biscayne Bay offering world-class sea life exhibits with manatees, sea turtles, penguins, rays, and more! Amazing shows feature dolphins, orcas and more. Please call ahead or check website for opening schedule and show times.

Frost Science Museum, Aquarium and Planetarium
1101 Biscayne Blvd, Miami, FL 33132
Situated on four acres of beautiful bayfront land, the Frost Science Museum stands out as one of only a few institutions worldwide to have both an aquarium and a planetarium in one museum. Six floors of interactive exhibitions, with rooftops boasting a lunar terrace, telescope for stargazing and a solar terrace with an urban farm.

Sea Experience: Fort Lauderdale Glass Bottom Boat Tours, Snorkel & Private Charters
801 Seabreeze Blvd. Ft Lauderdale
A glass bottom boat trip is an exciting journey! Enjoy the South Florida sun and the fresh air of the ocean aboard our glass bottom boat. See the incredible vibrant world of the ocean below you. Stay comfortable and dry as you view of the animals, sea life, coral reefs and plants that inhabit the underwater world off the Florida coast.